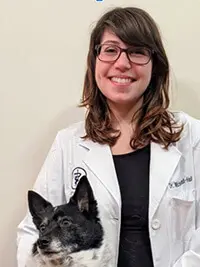 Dr. Best-Hall
Veterinarian
Dr. Best-Hall grew up in the Hudson Valley and had a love for animals and a deep appreciation for the human-animal bond from a young age. She completed her bachelor's degree in biology at Cornell University, spent the following year teaching English in China, and then returned to Cornell University to complete her Doctor of Veterinary Medicine degree. One of the most satisfying aspects of her job is working with clients to formulate an individualized care plan that makes sense both for the pet and for the family's unique needs. In her free time, she enjoys cross-country skiing, cooking for her husband and young daughter, and caring for their dog, Maya, and their flock of chickens.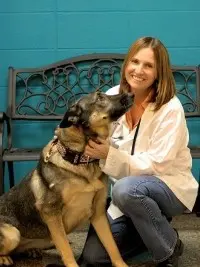 Dr. Diana Haight
Owner, Veterinarian
Dr. Diana says she was born a veterinarian—she's always been enchanted by animals and is still fascinated by their ability to make us better human beings. For Dr. Diana, working as a veterinarian is a rewarding and challenging way of life that she couldn't be more thankful to be a part of.
Dr. Diana was born in Carmel, New York and moved with her family to Stormville, NY, when she was five. At the age of 16, she started her first job at an animal hospital. She attended SUNY Delhi to obtain her technician's degree, graduating in two years, then continued on to SUNY Oswego to get her Bachelor's in Zoology. She was accepted on her first application to Ross University Veterinary School and graduated with honors.
In 2001, Dr. Diana opened Dutchess County Animal Hospital one year after the birth of her first baby girl—and in the same year of the opening, gave birth to baby twin girls. Preventative medicine is one part of the veterinary field that she is most passionate about. She loves being an advocate for those that cannot speak for themselves. She also loves surgery and helping patients feel better fast.
Dr. Diana has grown up with many different breeds of dogs, from Boston Terriers to Vizslas. In her spare time, she enjoys spending time with her family and pets, reading, and watching movies. She was even cast as an extra in two German movies filmed in the Hudson Valley!