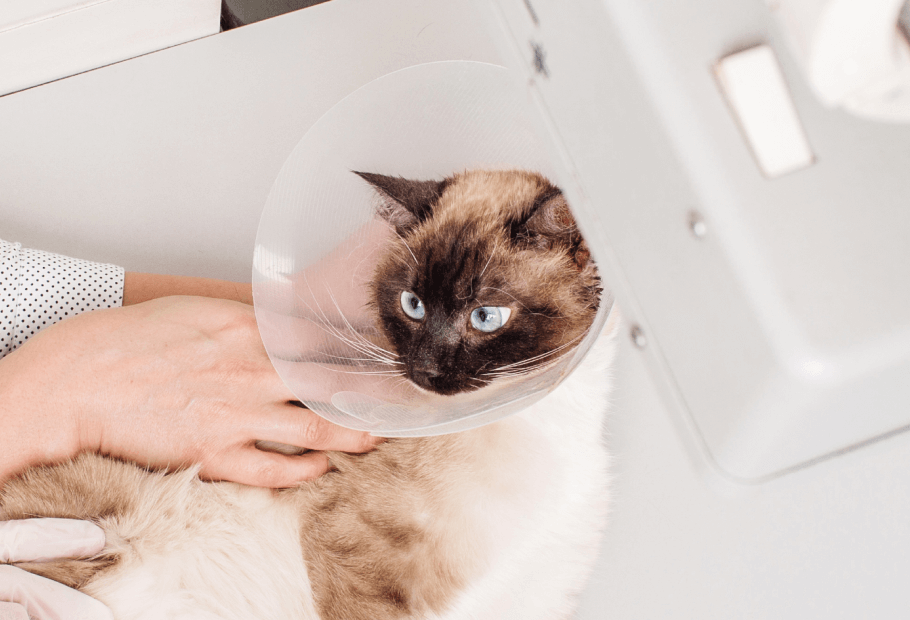 Surgery
Does your pet need surgery? There's no need to worry. The team at Dutchess County Animal Hospital is ready, willing, and able to handle all your pet's surgical care needs and will do everything within our power to make sure your loved one's procedure is a complete success!
As pet parents ourselves, we understand that learning your fur baby needs surgery can be a frightening time. Even if the procedure is routine, like a spay or neuter, you want to be sure that your loved one will be in caring, capable hands and kept as safe and pain-free as possible. Each one of us has been in your shoes with our own furry family members. That's why we work so hard to ensure that every surgery performed in our hospital is as stress-free and positive an experience as possible.
Pre-Surgical Care
Every surgery we perform begins with a comprehensive health screening. This helps us to identify potential risks that may be unique to your pet so that we can prepare for them ahead of time. The more we plan, the better the chances of a smooth and uneventful procedure, which is always the goal.
Pain management is also an important part of our pre-surgical planning. Not only do we not want your pet to be in pain during the procedure, but we want to do everything within our power to prevent pain from happening before and after surgery as well. A customized pain management plan that is tailored specifically to your pet will be developed, using the safest and most effective anesthetic products for optimum results.
Surgery Day
The morning of your pet's scheduled procedure, we will welcome you both, get your pet settled in, and help you complete the necessary paperwork. This is a great time to bring up any last-minute questions or concerns that may be weighing on your mind so that we can help alleviate any worry you're experiencing. Many pet parents want reassurance that their loved one won't be left alone or feel frightened after they leave. Rest assured that your pet will be in loving, capable hands at all times while in our care.
Shortly before surgery, we will begin to prepare your pet by administering pain control medication and getting the monitors set up. As the medication begins to take effect, we will remain with your pet, offering kisses and cuddles as he or she drifts off into safe sedation. The doctor will then begin the procedure, working swiftly and with great precision. Our experienced care team will be on hand to monitor your pet's well-being and ensure his or her optimum safety and comfort at all times.
Some of the surgeries routinely performed at Dutchess County Animal Hospital include:
General Surgery
Soft Tissue Surgery
Oral Surgery
Aural Surgery
Ophthalmic Surgery
Post-Surgical Care
Once your pet's surgery is complete, he or she will be gently relocated to our hospital recovery area, where we will continue monitoring as the anesthesia begins to wear off. A member of our care team will contact you to let you know how the surgery went and arrange a time for you to come retrieve your pet. Please feel free to call and check in on your pet at any time. Most surgical patients are ready to go home on the same day as their surgery. If your pet needs more time, we have a clean, safe, and comfortable hospitalization ward where we can provide the additional care needed.
Part of your pet's aftercare instructions may include a customized plan for managing pain. Our goal is to ensure that your companion's recovery period is as speedy and pain-free as possible. Should any questions or concerns arise once you've brought your pet home, please do not hesitate to pick up the phone – help is always just a phone call away!