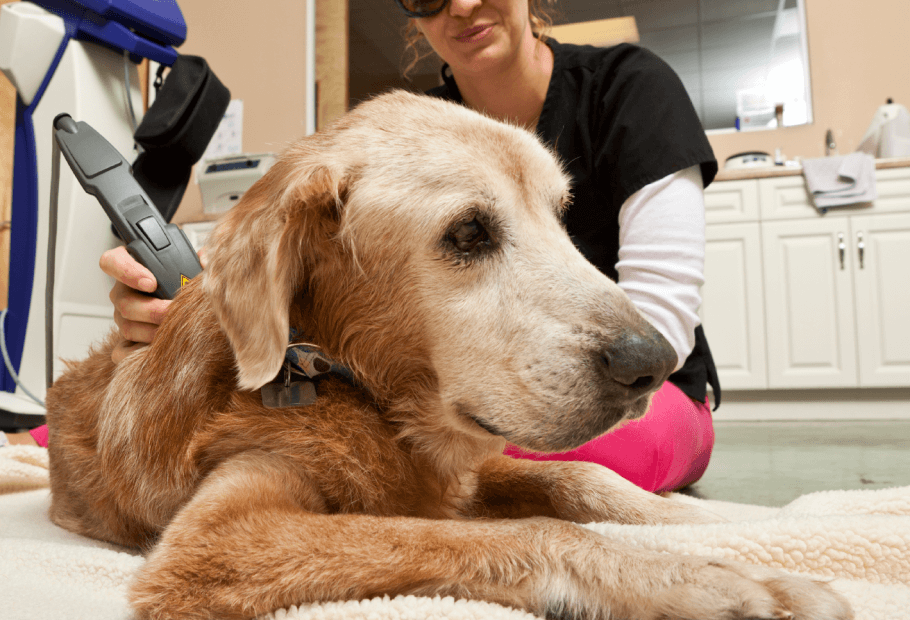 Laser Therapy
For decades now, therapeutic lasers have been used to treat a wide variety of ailments and injuries in humans with incredible results. Now, this same innovative technology can be applied to the care of our companion animals with the same amazing outcome. Dutchess County Animal Hospital is committed to staying on top of all the latest advancements in animal health care. To that end, we are pleased to offer veterinary laser therapy to help our clients better care for their cherished animal companions.
What is veterinary laser therapy?
Laser therapy involves the use of a small, handheld device which emits a laser, targeting areas on the body that have experienced trauma, injury, or pain. The laser produces a cellular response within the damaged area, which in turn triggers the body's natural pain relief and healing mechanisms. It is completely painless, drug-free, and non-invasive, making it a favorable treatment option for many pets.
What can laser therapy treat?
Veterinary laser therapy has been proven to be highly effective in reducing pain, improving mobility, and speeding the healing process following surgery or injury. Specifically, we can use this innovative technology to treat and manage any of the following illnesses and ailments:
Acute and Chronic Pain
Arthritis
Degenerative Disc Disease
Neck and Back Pain
Sprains and Strains
Injuries to the Muscles, Joints, or Ligaments
Fractures
Post-Surgical Recovery
Wound Healing
Rehabilitation
Dermatological Conditions
Much More…
How many treatments will my pet need?
Every pet is unique, as is the condition being addressed. Once the doctor has had the chance to examine and evaluate your pet's particular needs, you will be provided with an individualized treatment plan recommendation. This will include the proposed number, frequency, and duration of sessions that we believe will be necessary to help your pet achieve optimum results.
If your pet suffers from a chronic medical condition, recently underwent surgery, became injured, or just seems to be having trouble getting around like he or she used to, laser therapy may be just the solution. We can help your loved one live a happier, more comfortable life.
If you have any questions about laser therapy or think that it might be right for your pet, give us a call today!