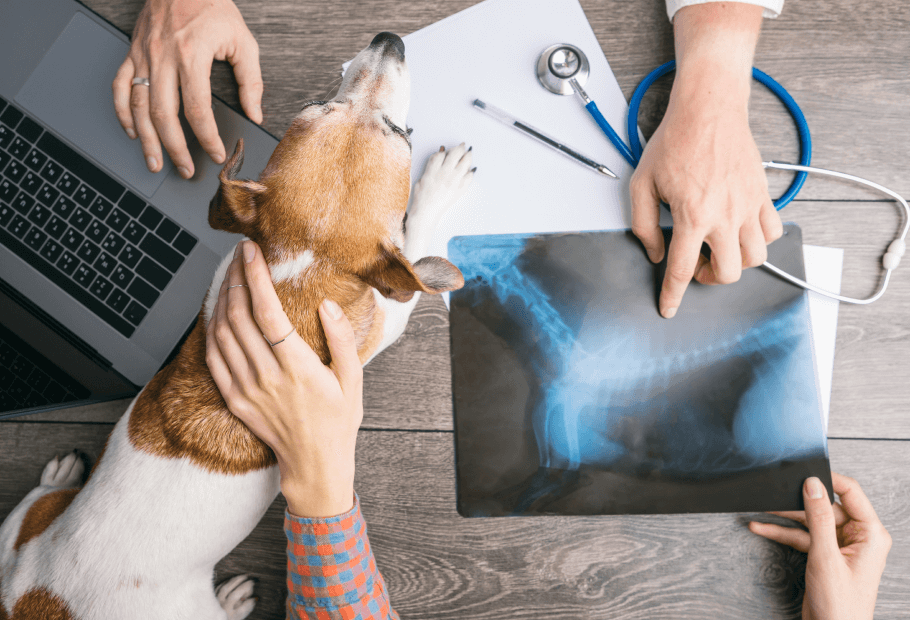 Diagnostics and Digital Radiology 
Managing the health of humans is relatively straightforward. When people are sick, they simply visit their doctor, explain the situation, and receive the appropriate care.
On the other hand, managing the health of our animal friends isn't always this simple. That's because not every ailment or injury that can affect your pet can be easily detected on the surface of the skin. What's more, since animals can't speak to explain their symptoms and tell us what's bothering them, simply recognizing a potential medical problem can be quite the challenge.
That's why veterinary diagnostics are so important. These tools allow our doctors to learn what's happening inside your pet's body so that we can diagnose and treat the problem in the most effective and efficient manner possible. Dutchess County Animal Hospital offers access to a broad spectrum of routine and advanced veterinary diagnostic tools to help manage the ongoing health of our patients.
Our hospital is outfitted with cutting edge diagnostic equipment and modern technology that allows us to stay on top of your pet's health care needs. From routine laboratory testing, like blood work or urinalysis, to advanced imaging, such as digital x-ray and ultrasound, rest assured that we'll get the answers we need to provide your loved one with the most precise and effective care possible.
Our ability to process most diagnostic tests in-house provides a higher level of care for our patients. In many cases, a fast and accurate diagnosis and immediate treatment plan is critical. When we can run diagnostics right on-site, while you and your pet are still in the exam room, we are better able to manage these time-sensitive conditions with ease and efficiency. That means a much better outcome for your pet.
Whatever may be ailing your four-legged friend, you can be confident that the experienced team at Dutchess County Animal Hospital is fully equipped and well prepared to assist. We'll do whatever it takes to get your loved one back on his or her paws again in no time!